Regenerative Grazing – The Basics and Beyond
Calling all Illinois-based ag educators who provide services in the Embarras watershed!
We're partnering with the University of Illinois Extension, The Land Connection, and the Champaign County Soil & Water Conservation District to offer an online educational series to provide you with a broad understanding of the ins and outs of regenerative grazing and how you can help producers integrate regenerative grazing into their operations.
Space is limited! This program is designed to create a cohort of motivated individuals exploring regenerative grazing together. To encourage rich discussion and provide space for participants to create deep, lasting connections in their professional networks, capacity is limited to 15 participants. The application (available at the link below) requires basic information about yourself, a self-assessment of your knowledge of natural resources and agricultural practices, and several short answer questions.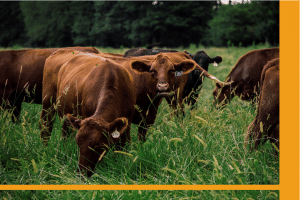 Important Dates:
•  Apply by October 1, 2020
• Decisions announced October 15, 2020 
•  Program runs December 2020-January 2021
•  Optional farmer sessions run February-March 2021 (more information coming soon!)
•  Field Day spring 2021 (location and date TBA)
Location: online
Cost: $0 (approximately 10 hour time commitment)